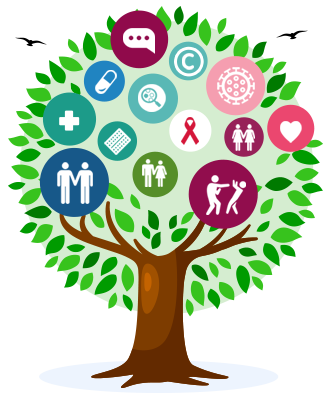 Safer sex packs can be sent free as a one off pack, or dispatched to you by post quarterly. For our condoms by post please check if you meet the criteria and complete the form below or call us: 0300 1245010 and let us know you are calling about Safer Sex Packs.The Safer Sex Pack contains 24 condoms and 24 water based lube sachets. (If you do not want lube with the order please state this in the preference box)
You can apply through our scheme if you live in Somerset and are:
Finding it difficult to access condoms due to the current restrictions
A man who has sex with men
Trans or non-binary and have sex with men
A sex worker
From an African community
As part of this service you can read the Swish Services (Part of Somerset NHS Foundation Trust) Privacy Statement - please click here
All orders are subject to availability and only available to Somerset Residents who meet the criterial.
Order Form
The information that you give on this form is confidential. All of our services are confidential; the only time we might want to discuss you or your attendance with any other professionals is if we believe there is a serious risk to your or someone else's safety or welfare, such as abuse.
The risk would need to be serious, and we would usually discuss this with you first. This scheme is designed to provide free condoms and lube to those listed below who are most at risk of having a Sexually Transmitted Infection including HIV. The condoms are delivered by post in plain packaging.
Confirmation of which group you identify with
*