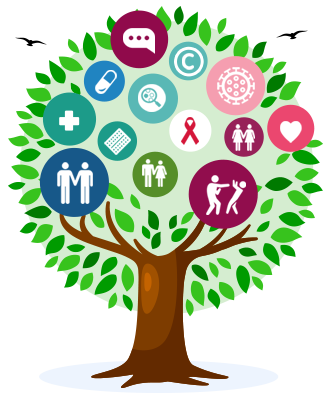 C-Card Issue Points
Where you can register or collect free condoms, including using our new Click and Collect
Find the nearest to me
Psychosexual Services
Sexual problems can affect anyone at any stage in their life and can affect people both in relationships and those not in a relationship. Sometimes the way people think about sex can have a negative effect on their sexual performance.
If you experience any of the following, and the cause is thought to be due to feelings or a body-mind block, Swish Services may be able to offer you psychosexual therapy. If this is a service you are interested in, please speak to your GP to discuss a referral to the Swish Psychosexual Service.
Problems for which psychosexual medicine is likely to be helpful:
Vaginismus, loss of libido, difficulties with orgasm.
Non-consummation and dyspareunia.
Erectile dysfunction, ejaculatory problems
Emotional and psychosexual sequelae of sexually transmitted infections
Difficulties following childbirth.
Emotional and psychosexual effects of medical and surgical interventions, including miscarriage and TOP.
Psychosexual sequelae of sexual abuse.
Sexuality, cancer and terminal care.
Effects of ageing, disability or illness on sexuality.
Psychosexual problems related to infertility and ending of fertility.
Note: We are not qualified to accept referrals for:
Long standing psychiatric conditions.
Severe personality disorders.
Gender dysphoria.
Fetishes and sexual addiction.
Forensic or criminal sexual issues.