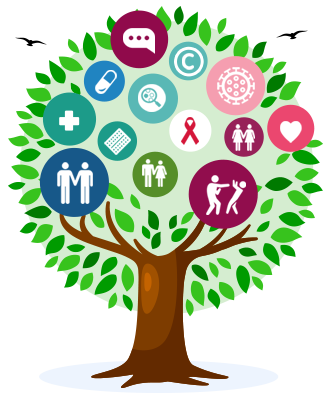 C-Card Issue Points
Where you can register or collect free condoms, including using our new Click and Collect
Find the nearest to me
Pre-exposure Prophylaxis (PrEP)
Somerset Wide Integrated Sexual Health Service (SWISH) is really pleased to be able to provide PrEP to eligible individuals
What is PrEP
PrEP (HIV Pre-exposure Prophylaxis) is a medicine for HIV negative people, it is taken before sex, hence the term pre-exposure, prophylaxis means to prevent infection – in this case HIV. It can reduce the risk of acquiring HIV when taken as prescribed.
PrEP is made up of two drugs, Tenofovir and Emtricitabine. These drugs are known as antiretroviral medicines and have been used as part of HIV treatment for many years. The brand name for the medication is Truvada, however there are generic forms of the drug with the same active ingredients.
Who would benefit from PrEP?
PrEP can benefit those who are HIV negative and considered to be at high risk of contracting HIV and don't always use condoms. PrEP can be used as a way to reduce the risk of HIV .
Other factors related to a higher risk of contracting HIV are:
A recent STI (especially rectal infection such as syphilis, Hepatitis C or Lymphogranuloma venerum )
Use of PEP (post exposure prophylaxis)
Using some recreational drugs (crystal meth amphetamine, mephedrone or GHB/GBL) - also known as Chemsex
PrEP is not a vaccine and only provides protection from HIV so long as you continue to take it as prescribed. It is important to remember that PrEP will not protect you from acquiring other STIs. This is an important advantage of using condoms.
If you would like to find out more about PrEP and if it would be suitable for you please call us on 0300 1245 010
Further information on using PrEP is availble from the following sites;