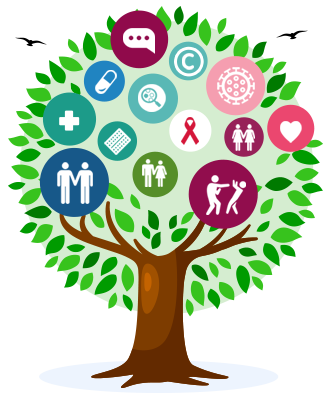 C-Card Issue Points
Where you can register or collect free condoms, including using our new Click and Collect
Find the nearest to me
Visiting SWISH for an Implant
If you intend to visit SWISH for an implant fit or removal then this requires a booked appointment and not a Sit and Wait slot. Please also check if your GP already provides this service as priority is given to patients whose GP does not offer the service and those who have more complex needs. SWISH has a list of all GP practices who offer the service and you will be asked which practice you belong to, should your practice offer this service SWISH will ask you to contact them for an appointment.
If you have an implant appointment at SWISH please read below for more information before your visit.
Implant Consultation Appointment:
We offer telephone/video consultations at SWISH, everyone will be offered a consultation appointment as it allows us to take your medical history, assess your pregnancy and STI risk and discuss the implant with you including the process for fitting and removal of an implant.
Implant Fit Appointment:
When you have an implant fitted the nurse or doctor will give you a local anaesthetic injection to numb a small area on your upper arm. The implant takes only a few seconds to be fitted after the area is numb and you should not feel any pain during the fitting.
Do not have sex from the first day of your period until the fitting unless you are using another method of contraception such as the pill, patch, injection or coil.
If you are not having periods and are not on contraception, please do not have unprotected sex for three weeks before the fitting.
Most people feel completely fine after having an implant fitted; your arm may feel heavy and ache when the local anaesthetic wears off later in the day. You can take a painkiller such a Paracetamol if necessary.
We will put a bandage over the implant incision site please keep this on for 24hrs. If it is on too tight please ask someone to loosen it.
Please keep the area around the incision site clean and dry for 3 days.
It common to have some bruising over the implant at first, this should fade in the following week or so.
For further information post Implant fitting click here
Implant Re-fit or Removal Appointment:
For a re-fit of an implant the nurse or doctor will take your medical history again to ensure the implant is still suitable for you and assess you STI risk and offer any testing that may be needed.
In a refit or removal of an implant the doctor or nurse will feel your arm to locate the implant and then give you a small local anaesthetic injection in the area where the implant is.
When the area is numb they will then make a tiny cut in your skin and gently pull the implant out, you should not feel any pain. A dressing is placed over the very small incision area to keep it clean and dry, keep this dressing on for a few days and try not to get it wet.
It only takes a few minutes to remove an implant. If the implant has been put in correctly it should not be difficult to remove.
Very rarely an implant is difficult to feel under the skin and it may not be so easy to remove. If this happens, you may be referred to a specialist centre to have it removed with the help of an ultrasound scan.
If you want to carry on using an implant, the doctor or nurse can put a new one in at the same time as removing your old one. You will continue to be protected against pregnancy if your previous device has not expired. If your previous device has expired you will need to use additional precautions such as condoms for seven days after your new implant is fitted.
If you want another method of contraception we would recommend starting the other method before having the implant removed as this will ensure you are not at risk of pregnancy.