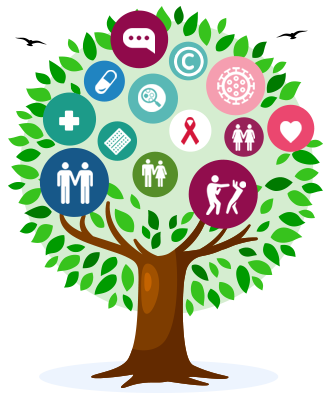 Anonymously ask SWISH a question
What Others Have Asked...
Q
Do you offer cervical screening? I've had a reminder to get it done but it is impossible to get through to my GP practice on the telephone. Thanks.
A
SWISH are not able to perform cervical smear tests at the moment. You will need to arrange this with your GP surgery
---
Q
Hiya I had a home test kit and sent it back last week now my phones broken and waiting on a replacement but I can't access my results till then could anyone send me a email with them ?
A
Please contact SWISH and ask to speak to a Nurse advisor who will be able to check your test results for you.
---
Q
Can I book a smear test with you. I don't want it done by my GP.
A
SWISH are not able to perform cervical smear tests at the moment. You will need to arrange this with your GP surgery
---
Q
Can an STI lie dormant in your body without symptoms for long periods of time ( 2 years+ ) before showing symptoms?
A
STIs can be present without symptoms for a long time, or present without any symptoms at all. For instance, with Chlamydia, more than two in three women and one in two men with Chlamydia will not have any obvious signs or symptoms, or will have symptoms so mild that they are not noticed. Signs and symptoms can show up 1–3 weeks after coming into contact with Chlamydia, many months later, or not until the infection spreads to other parts of your body. So, technically it is possible to have an infection long term and not be aware, hence regular testing is important, especially when having changes in partners or at least once a year (or if symptoms develop).
---
Q
How can I get a test kit?
A
To order an online test kit from SWISH, click here to access the order form
---
Q
I would like some information about Herpes
---
Q
How do I order an online test kit?
A
To order an online test kit from SWISH, click here to access the order form
---
Q
I've found that since getting the implant my mental health has deteriorated and I've been experiencing major mood swings. I've only had it for 9 months so I don't know whether to wait it out and see if it gets better, since every other aspect of it works well for me, or get it removed? If I get it removed what are the best replacement options?
A
Progestogen only contraception methods, like the implant, can have an adverse effect on mood for some people. Please contact your GP or SWISH for further advice.
---
Q
Am I able to get my old implant removed and a new one placed in on the same day??
A
Yes, if you are able to feel your current implant in your arm, you should be able to have your implant changed to a new one in one procedure.
---
Q
If I have possible herpes how can this be tested?!
A
If you have symptoms of Herpes like genital blisters or sores, you should contact your GP or SWISH as soon as possible. You will require an examination and a viral swab will be taken from the sores. Testing can only de done if you are displaying symptoms
---
Q
A few days ago my boy friend cummed in me 2-3 times. I have the implant but would I get pregnant from it?
A
If your implant was fitted more than 7 days before you had unprotected sex, the chance of pregnancy is very low. The contraceptive implant is over 99% effective.
---
Q
Can I bring my 3yr old and 4yr old in to my appointment?
A
We recommend that you do not bring your children into your appointment with you, especially if you will be having a contraceptive method fitted or removed, or if you will be having an genital examination. We will also need to ask you personal and sensitive questions which would not be appropriate to do in the presence of young children. If you have trouble with childcare please contact SWISH so we can discuss this further.
---
Q
What does it mean when your arm hurts where your implant is, a few months after it was inserted?
A
We would not expect you to have pain in the area of your implant, more than a few days after it was fitted. If the pain does not settle down, and if you cannot feel the implant under the skin, please contact your GP or SWISH for further advice
---
Q
Yesterday my boyfriend cummed in me 3 times would I get pregnant from that?
A
Yes, there is a pregnancy risk from this if you are not using a method of contraception. If you are not using contraception and do not wish to be pregnant you should use emergency contraception as soon as possible. If you need emergency contraception please call SWISH on 0300 1245010. You can also obtain emergency contraception from your GP and other health professionals including pharmacists, minor injury units and A&E
---
Q
Can I do the vaginal swab test while on my period?
A
Yes you can complete a home test kit whilst on your period, the blood will not affect the result
---
Q
Hey, i got the implant in october, everything was alright at first. however i have noticed that i've been on my period for a while now (maybe a month) however it's not normal discharge? i've found that for a week it will be regular period discharge (for me anyway) and then for a couple weeks it will be brown and very thick, then it'll back to my usual discharge? i was wondering if that's an issue with my implant or i need to see a gp?
A
It is not unusual to have prolonged, light bleeding with the implant. It may settle down with time.
Unusual discharge can be a symptoms of a STI and if you have not tested for STIs since your last change of sexual partner, we would recommend that you order a test kit from the SWISH homepage. If your bleeding/discharge does not improve, please contact your GP or SWISH for advice
---
Q
Do you need to book an appointment to just get antibiotics for STIs?
A
You will need to arrange a phone consultation with SWISH to discuss treatment, if you have a positive result for an STI. Call 0300 1245010 or use the online booking form on the SWISH homepage
---
Q
Do you offer a sex worker clinic?
A
SWISH do not currently hold clinics for specific groups of people, however an individuals needs will be assessed during an initial confidential phone consultation with SWISH. After that you can either complete testing with an online test kit or attend clinic if appropriate and you will be offered vaccinations and contraception/condom provision as required. You can order an online test kit from here
---
Q
How early on can I test for pregnancy?
A
Pregnancy tests can take 3 weeks to show as positive after sex or from the first day of missed period
---
Q
Hello, I was prescribed some warticon solution a while ago and have had to reuse it for some reoccuring warts, but have run out of the spatula/loops used to application. Can you advice the best place to get some more, as I am now based in Guildford not Taunton. Thank you
A
The Warticon solution may be expired or, if it was opened a long time ago, it should be disposed of. You will need to contact your local sexual health service if you require treatment for recurring genital warts.
---
Q
Can you text my test results
A
You should receive a text message about your test results 7-10 days they were sent to the lab. If you have not received your results after that time, please contact SWISH as we may not have correct contact details for you.
---
Q
Why does it take me ages to ejaculate
A
You will need to discuss this symptom with your GP
---
Q
I had a coil inserted this week, when is it safe for me to check for the strings and what should I expect to feel?
A
It is safe for you to check your threads at any time after it is fitted. Please see https://swishservices.co.uk/visiting-swish-for-iuc/ and watch the video from the section 'After the fit', for full advice on how to check your threads.
---