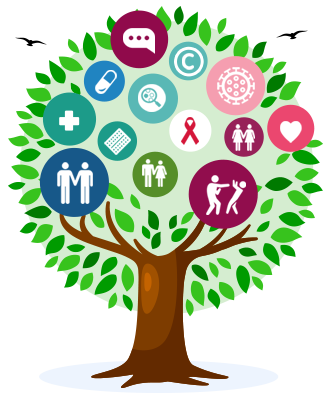 C-Card Issue Points
Where you can register or collect free condoms, including using our new Click and Collect
Find the nearest to me
What is the C-Card scheme?
About the C-Card scheme
(If you already know about the scheme and are registered, you can find issue points and click and collect sites here
The Somerset C-Card is a totally free service offering condoms and sexual health information. It is available to all young people aged from 13 - 19, and in some cases up to 25, in Somerset.
Why would I want to join the C-Card?
The UK has one of the highest rates of sexually transmitted infections and teenage pregnancies in Western Europe. A condom is the only form of contraception that can help protect you against STIs, and it can also help prevent unplanned pregnancy. Whatever your gender or sexuality, you can protect yourself against these infections by using condoms.
How do I get a C-Card?
To join the C-Card, all you have to do is visit an Issue Point that offers C-Card registration as well as issuing condoms: these are all listed here A trained C-Card Issuer will chat with you, and will tell you how the C-Card works including how you can access our new click and collect service. If you want to join the scheme they will sign you up.
You will then :
be shown the different types of condoms you can get with the C-Card
learn how to use a condom correctly
learn about sexually transmitted infections, unplanned pregnancy and how to avoid them
know what to do and where to go if your condom splits or you didn't use one
know where else you can go to get free condoms and about other sexual health services
have the chance to ask the C-Card issuer any questions you may have around sex and relationships
What information will the Issuer need from me?
You will be asked for your name, date of birth, gender, ethnicity, sexuality and your postcode. If you want to be part of C-Card+ and use our click and collect service you will also need to share your e-mail and mobile number (although this is optional). The e-mail is needed for two stage verification, and we can notify you that your condoms are ready either by e-mail or text (if you have given your mobile number). This information is confidential. It can be seen by other C-Card Issuers if you visit another issue point. You also have to agree to this information being held on our secure database, as this enables you to access condoms at any issue point across the county. You can view our privacy statement here
What happens then?
You will then be given your C-Card key fob, a selection of condoms we offer through the scheme and other useful information. You can store your C-Card ID number on the Swish app on 'My virtual C-Card' in the C-Card section; this feature also lets you select and store your condom preferences. Then, when you go to an issue point, you can show this to the Issuer and they will see your C-Card fob number and what condoms you actually want, without having to ask. If you upgrade and become a C-Card+ member you will have a personal login area which will also feature a virutal C-Card, you can select your favorites and place orders through this area.

The C-Card can be used at any C-Card Issue Points for up to twenty times. After twenty issues, your card will expire. If you want to continue to get free condoms you will need your registration reactivated. This will need to be done by visiting an issue point that offers C-Card sign up, or for C-Card+ members over 16 you can choose to complete a short sexual health questionnaire with helpful hacks, and once completed your C-Card membership will be reactivated.
How do I find out where the C-Card Issue Points are?
Click here to find where all of the C-Card Issue Points and Click and Collect sites are in Somerset, or download the Swish app by searching Swish Services in the Apple app store or on Google Play.
This is all a bit embarrassing
By joining the C-Card you can be sure that you are getting help and support from people who are experienced in talking about sex, relationships and condoms - they won't be embarrassed, so you don't need to be either!