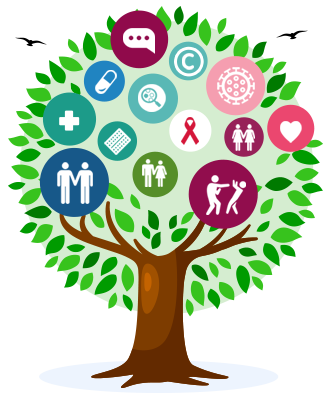 C-Card Issue Points
Where you can register or collect free condoms, including using our new Click and Collect
Find the nearest to me
Arriving at a SWISH Clinic
When you arrive at any of our SWISH clinics, please go to the reception desk where a member of our team will be able to help you.
If you have a booked an appointment please arrive 10 minutes before your appointment time. Please note that if you arrive more than 15 minutes late for your appointment, you may not be seen.
Our reception staff will ask you to complete some registration details and will then direct you to a waiting area.
You may notice that some patients arriving after you, are called in before you. This is because we run different clinics. In most clinics we have general waiting rooms with both male and female services running together which may be new to you.
Waiting times at the clinic
We try and keep waiting times to a minimum, but sometimes appointments do overrun.
If you're coming to our SWISH Service for a full sexual health check-up, please allow two hours for your visit.
Consultation and Treatment
When you are called for your appointment, you will be seen by a doctor or a nurse. A chaperone may also be present.
On occasions, you may be asked if you'd mind if a medical student or other trainees could be present for your consultation. If you feel uncomfortable about this, please do let us know as it is perfectly fine to say you'd rather not have them present.
You'll be asked some further questions about your current problem, your general health and sexual history, including your sexual orientation.
If you are being tested for a sexually transmitted infection (STI)
The doctor or nurse will talk with you about your concerns/symptoms and ask about any sex you have had. It's important to be honest about this, so that you get the test(s) and treatment you need. The test could include taking swabs and/or blood tests, and giving a urine sample. It's essential that male patients haven't passed urine (peed) for three hours before the appointment
Receiving test results
Some results can be available during your visit. Others are usually ready in 7-10 days, and will be sent to you via a text message (or you can telephone the clinic if you do not want to receive a text)
If you tested positive for an infection
If your test was positive for any infection, you can return to the clinic for free treatment. In order to reduce the chance of complications, it's important your infection is treated as soon as possible.
Our health advisors and nurses will provide you with information about the infection, and its complications if left untreated.
Any sexual partner(s) you've had in the past three months will also need to be tested and treated for the infection. Treating your partner(s) will reduce the spread of the infection and development of its complications.
Our staff can help you to inform your partners in a timely manner without compromising your confidentiality. Contacting sexual partners to notify them of an STI is called contact tracing.