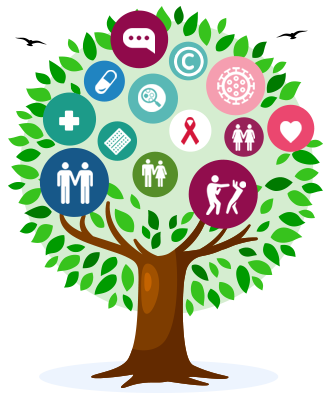 GPs and Health Professionals
Somerset GP's please use the links below to make referals, and find out about other services we provide for you.
Any other enquiries please use this link and complete the form
Complex LARC referrals
Removal of deep sub-dermal contraceptive implants. Bristol regional deep implant removal centre have requested all deep implant referrals from Somerset be sent to SWISH initially for assessment.
Difficult or previously failed IUC fitting
Difficult IUC removal and lost threads. For all absent threads an ultrasound scan report within the last 6 months to confirm that IUC is still in situ MUST be included in the referral.
Note:
We are unable to accept referrals for IUS insertion for endometrial protection and heavy menstrual bleeding only unless contraception is required.
We will no longer be doing recalls for coils and implants as of the 1st April 2023.
For Complex LARC referrals, please complete the referral letter, click here to download. Once completed please e-mail it to Swish@somersetft.nhs.uk
Psychosexual Services
We accept referral for patients from Somerset NHS services. for problems for which psychosexual medicine is likely to be helpful:
Vaginismus, loss of libido difficulties with orgasm
Non-consummation and dyspareunia
Erectile dysfunction, ejaculatory problems
Emotional and psychosexual sequelae of sexually transmitted infections
Difficulties following childbirth
Emotional and psychosexual effects of medical and surgical interventions, including miscarriage and TOP
Psychosexual sequelae of sexual abuse
Sexuality, cancer, and terminal care
Effects of ageing, disability, or illness on sexuality
Psychosexual problems related to infertility and ending of fertility
Note: We are not qualified to accept referrals for:
Long standing psychiatric conditions
Severe personality disorders
Gender dysphoria
Fetishes and sexual addiction
Forensic or criminal sexual issues.
This is a brief intervention, not long-term support. Patients need to be able to retain information, reflect and interpret. We are not commissioned to investigate or prescribe for psychosexual problems, so any investigation should be done prior to referral.
For psychosexual referrals, please complete the referral letter, click here to download. Once completed please e-mail it to SwishPSM@somersetft.nhs.uk
Training for Primary Care
The Faculty of Sexual and Reproductive Health (FSRH) offers a training programme aimed at Doctors, GPs and Nurses who wish to develop the necessary knowledge, attitude, and skills to support women seeking contraception. It will enable clinicians to hold consultations, provide intrauterine contraception and sub-dermal contraceptive implants competently, and manage any complications or side-effects that may occur. Swish can provide the practical training for the FSRH qualifications and letters of competence.
FSRH Diploma
DFSRH provides you with the knowledge and skills to enable you to carry out an effective contraception consultation as part of a comprehensive approach to Sexual & Reproductive Healthcare (SRH). For more information, please check the faculty website. If you are interested, our experienced FSRH registered trainers can support you to complete the training. For more information, please contact us at SWISHTraining@SomersetFT.nhs.uk
LARC training: FSRH LoC IUT (Coils) and LoC SDI-IR (Implants)
At SWISH our FSRH registered trainers can support you to achieve your coil and implant competencies, you will also be invited to attend our regular Fitters Forum meetings.
For more information on LARC training please check the FSRH website
If you are interested in any training or to join our fitter's forum meetings, please contact us SWISHTraining@SomersetFT.nhs.uk for more information.
LARC Fitters Forum
These session are currently being run via Microsoft Teams and are open to Swish staff and Primary Care LARC Fitters. These sessions are a good opportunity to discuss LARC and complex contraception cases, so please bring along any cases you wish to discuss.
If you are interested and would like to join us, please e-mail SWISHTraining@SomersetFT.nhs.uk to receive an invitation.
For other professional working with young people or adults you can register or log into the professional login area where you can access additional information on
Our Targeted Outreach Team, information and contact details
The Somerset Sexual Health Training Programme
Training handouts (for those who have attended our training)
C-Card information
Free resources that can be ordered
There is also addtional information in the navigation area you may find useful