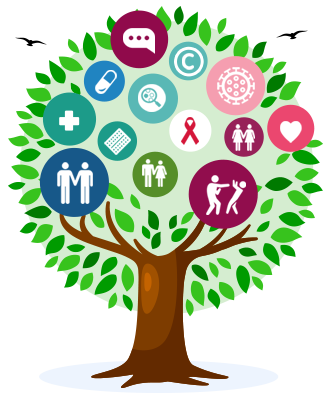 C-Card Issue Points
Where you can register or collect free condoms, including using our new Click and Collect
Find the nearest to me
Sayana Press is a Long-Acting Reversible Contraceptive (LARC) injection that gives you 13 weeks of effective contraception.
Sayana Press is a contraception that you can self-inject at home once you have been trained by a Doctor or Nurse at Swish. Please contact Swish for a consultation if you are interested in this method.
How to use Sayana Press
If you've have been seen at Swish and chosen Sayana Press, the Doctor or Nurse will have trained you on how to inject.
For future injections, the video above can help you remember each step and guide you through the process.
You should have had your first injection under the supervision of your Doctor or Nurse. You should only self-inject once you have been trained.
We have provided you with a container (purple sharps bin) to dispose of your used injections and it is important that you store this and the unused injections in a safe place out of the reach of children.
You can use dispose of your used injections throughout the year in this container and return the sealed box at your next appointment when we will issue you with a new one.
Staying on Track
Setting a reminder can keep you on track with Sayana Press. Taking your injection on time, every 13 weeks is very important. You can set up a text message reminder for you injection through this link
Questions and Answers
Whether you're just starting Sayana Press or are months in, you may have some questions.
This link below has answers to frequently ask questions