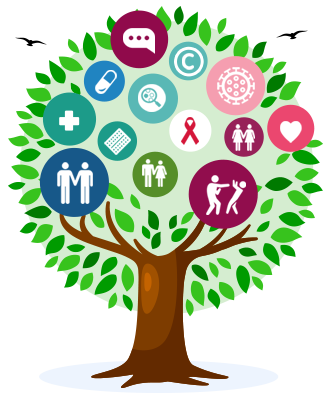 C-Card Issue Points
Where you can register or collect free condoms, including using our new Click and Collect
Find the nearest to me
Mycoplasma genitalium
Mycoplasma genitalium is also known as MG or Mgen. It's a sexually transmitted bacterium that infects the urinary and genital tracts of men and women.
MG can cause a non-specific urethritis (NSU) in men and pelvic inflammatory disease (PID) in women.
Symptoms
Like many STIs most people will have no symptoms and the infection will clear itself naturally in some cases. Others may have one or more symptoms.
Men
Pain when urinating
A discharge
Pain in their testicles
Proctitis, this is an inflammation in the rectum causing anal pain and discharge.
Women
Vaginal discharge
Lower abdomen pain
Abnormal vaginal bleeding (intermenstrual bleeding)
Bleeding after sex
Treatment
Is Antibiotics
Some strains have developed resistance to commonly used antibiotics. It may take several rounds of different drugs to clear the infection.
You may still be able to pass it on for up to 14 days after completion of treatment so avoid unprotected sex.